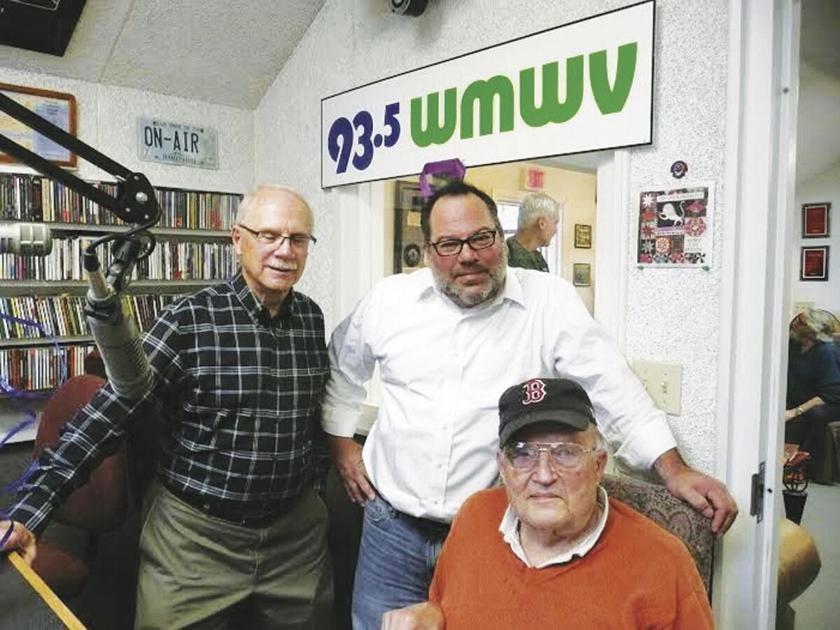 Ron and Greg Frizzell of MW Radio to receive Eastman Award | News from local businesses
CONWAY – Ron and Greg Frizzell, father and son owners of North Conway's Mt. Washington Radio, will receive the 2021 Steve Eastman Community Service Award at the Mt. Washington Valley Chamber of Commerce annual meeting on October 26. at Wentworth: A Country Inn in Jackson.
The Frizzells have maintained the same commitment to the community as the late Joan and Skip Sherman did when they owned what is now the Mt. Washington Radio Group, which operates WMV 93.-FM, Magic 104 and 98.1 and WBNC EasyFM 95.3.
The award honors the legacy of the late Mountain Ear co-founder Steve Eastman (1949-2008), who died of brain cancer at the age of 58. Community Spirit Eastman has launched local events such as the Mud Bowl and Spring Shampagne Stampede.
Each year, a recipient who exemplifies Steve's spirit is selected for the award by Steve's wife Sarah W. Eastman and brother Tom.
Prior to purchasing the local stations, Ron Frizzell owned and operated stations elsewhere in New England. Greg worked at an NPR station in Colorado while in college and eventually teamed up with his father to work at Ron's stations in Maine. Greg worked as a sales manager for the radio division of WMTW-Channel 8, then left that job to team up again with his father to buy the Mt. Washington radio.
Ron likes to tell the story of how, when he and Greg bought the station 20 years ago, Skip Sherman told him with typical frankness, "There. You own it. Now, whatever you do, don't (beep) it.
What they did not do, quite the contrary, and thanks to their professionalism, they served the community well.
For example, over the past year and a half of the pandemic, they have used public service announcements from community leaders such as Hospital CEO Art Mathisen and Chief Medical Officer Matt Dunn as forums where listeners could hear the latest news on the fight against COVID. .
Upon hearing that he and his father were this year's Steve Eastman Award winners, Greg Frizzell said, "Having known Steve and all he meant to this community, I am deeply honored to receive this award. "
"When I first came to the valley to work at the radio station, I realized how big a community it was and how important the legacy of WMWV was to the community and how point it was important to keep that spirit alive. During all these years, I have relied on my amazing staff who help the station accomplish all of this. "
Ron added, in a telephone interview in Auburn, Maine, where he lives with his wife, Diane: "Of the 15 stations I was previously affiliated with, those years of owning all three in the valley have been the best: the best community, the best people. … And that made us work harder at the radio station.
The staff are anchored by WMWV program director Roy "the Skiing DJ" Prescott; Clay Groves, Magic 104 program director; chief information officer George Cleveland; and DJs Annie Provenzano, Kristen Corrigan and Rob Burbank.
The sales staff include Greg Frizzell, Shannon Houde and Jeannie Cafarelli. Longtime station vice president Lucia Seavey, whom Greg describes as "the glue that holds the station together, which has been at the station for 30 years."
The highlight of the day for many listeners is listening to the "Morning Weather Show," where local weather observer Ed Bergeron rates each day's weather on a scale of one cent to a maximum score of 50 cents. for the blue sky – carrying on a tradition that was started by former Appalachian Mountain Club huts manager Joe Dodge and Joan Sherman, and then continued for many years by Briggs Bunker.
The "Morning Weather Show" also always features a report of the Mount Washington Observatory from the "New England Summit." connecting the valley to the "Rockpile", the 6,288-foot Mount Washington.
In addition to his radio duties, Greg has served the community in a number of ways. He started the Vaughan Community Food Drive on Thanksgiving Day 2002 and was formerly President of the MWV Chamber of Commerce and Starting Point: Services for Victims of Domestic and Sexual Violence.
He currently serves on the advisory board of the Ham Foundation and the NH Association of Broadcasters.
He also does play-by-play for Kennett High's football shows.
The station broadcasts live coverage of MWV Chamber After Hours and continues the tradition of the North Conway Rotary Club radio auction, which is set to return next month after a one-year hiatus.
Mt. Washington Radio Group annually donates over $ 200,000 in airtime to local nonprofit service organizations.
WMWV is also known for programs such as "The Blues Summit," which airs every Wednesday with Prescott, and "Drive Time," hosted by Cleveland on Mondays, Wednesdays and Fridays with local nonprofits.
Past winners of the Steve Eastman Award include: 2014: Tom Chalmers of Chalmers Insurance; 2015: Ben Wilcox, Managing Director and President of Cranmore; 2016: Josh McAllister of HEB Engineers; a Mud Bowl player like Steve; 2017: Brian Smith and the family of North Country Fair Jewelers; 2018: Cindy Russell on her retirement from the Jubilee of the Arts; 2019: Sharon and Bob Seaman, Vaughan Community Food Pantry volunteers, and 2020: Kathy and Brian Ahearn of Four Your Paws Only.
For more information on the MWV Chamber's Annual Dinner, visit mtwashingtonvalley.org or call (603) 356-5701.