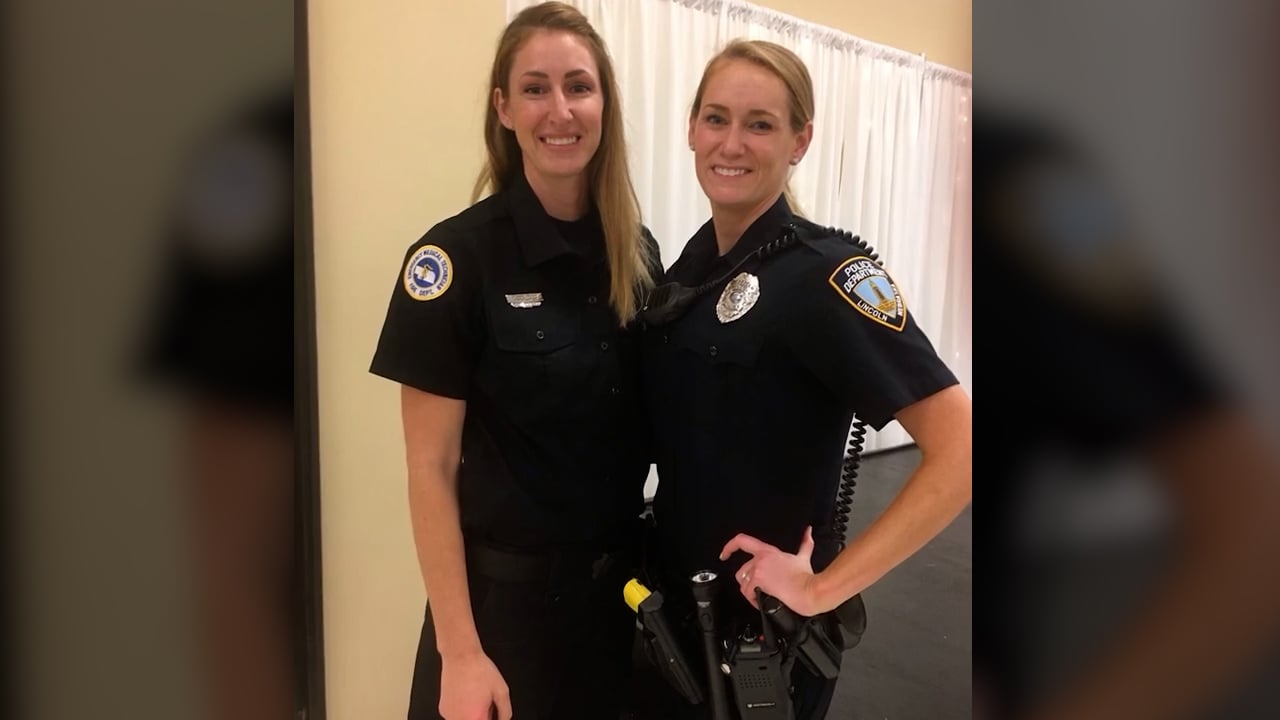 Sisters serve the Lincoln community for LPD and LFR
Two sisters. Two careers. A goal.
LINCOLN, Neb. (KLKN) – Two sisters serve the Lincoln community every day. One, an officer from the Lincoln Police Department; the other, a firefighter from Lincoln Fire and Rescue.
There was a special bond between Debbie Meade and Kathryn Wojahn from the start, and it wasn't because they shared a room most of their lives. Growing up, these sisters said that their parents instilled in them community service and helped others, which they both took to heart.
Years later, these two put themselves in danger every day to help others. Wojahn is a school resources officer with the Lincoln Police Department and Meade, the older sister, is a firefighter for Lincoln Fire and Rescue.
"I feel like I was attracted to the police because of my father and my brother; they're both in the military, "Wojahn said. "Debbie is such a caring person, and she is so motivated. That's what she wants to do since high school. I remember coming home from school, from her EMT class, and feeling like she was sticking notes all over her body about the different bones.
"I think I followed in my mother's footsteps in wanting to help people," Meade said.
When Meade officially became a member of LFR, she didn't think twice about who she wanted to pin him on at the big ceremony.
"I thought it would have been cool for her to wear her uniform just because I'm in uniform, she's in the uniform and yeah," Meade said.
"I take great pride in my job and wearing this badge every day, like it means a lot to me and so I looked forward to the opportunity to pin this badge from Debbie," Wojahn said.
A moment that these sisters will never forget.
"I admire her, even though she's my little sister, and I thought it was going to be a special time for me and her so she could pin me down," Meade said.
Meade and Wojahn hope to inspire other sisters and women to rise above no matter what career path you take.
"A particular aspect of being a firefighter and a police officer, you see a lot of things that normal people don't see," Wojahn said. "And having someone who really understands what some of these things are, I think, like she said, will bring us closer together and help us lean on each other even more."
The original video and story was created by the city's LNK-TV channel and posted on their Youtube channel. Click on HERE to concern.